How to Have a Casual Relationship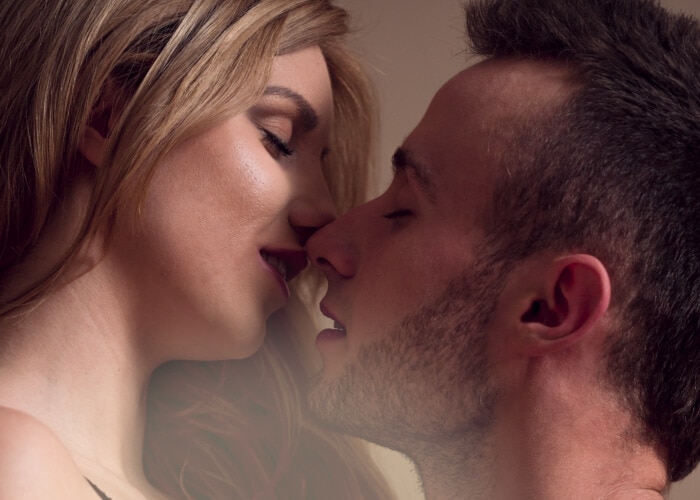 Have you recently started a casual sexual relationship? If so, you're certainly not alone. More and more people are choosing to take this route rather than embarking on serious long-term relationships. Many singles simply don't want to commit, and casual hookups and encounters can seem like an ideal compromise. Whatever your reasons for wanting to keep things casual – perhaps you've recently ended things with a partner, or you just want to enjoy the single life right now – a casual sex relationship can undoubtedly bring fun and excitement to your life. Of course, that's if it's done right. If you want to make sure casual dating stays fun rather than becoming complicated and stressful, you need to follow certain rules. Setting some boundaries and guidelines will help you to keep things sexy and straightforward. A casual relationship can be amazing, but only if you play by the rules.
Do Casual Relationships Ever Work?
Casual relationships are becoming more and more common, with many people simply looking to have a good time rather than settle down and get serious. However, if you and your partner aren't on the same page when you start a casual relationship, this can cause problems. Perhaps one of you feels like you're not getting the attention you need, or you're secretly harboring thoughts of commitment and even marriage. For this type of relationship to work, you both need to be open about what it is you really want. Relationship experts agree that informal sex relationships can work as long as both people's feelings remain casual. Both members need to be totally clear about what they want and need. Sometimes, one person begins to like the other more than they expected to, and this is where problems can arise. They become scared to talk about how they feel, and this can lead to feelings getting hurt. Ultimately, there's nothing wrong with dating someone casually, as long as neither person's feelings change. If they do, it's time to reassess the nature of the relationship and potentially call it quits if both people are no longer on the same page.
What Does a Casual Relationship Mean to a Guy?
A casual sex relationship for a man is based around one thing – attraction. You may be wondering if it could grow into something more serious; however, you're likely to end up disappointed. Some men simply prefer having Friends with Benefits, finding them more accessible, and less stressful than real relationships. It might be that they're too busy to get into anything serious, or that they don't intend on sticking around somewhere long-term. Perhaps they're just not happy with their life right now, and sex is a nice distraction for them. They might be on the rebound from an ex-partner or have been badly hurt and simply want no-strings-attached sex. There are so many possible reasons why a guy only wants a casual relationship. The truth is, if you have casual sex with a man, you probably just said goodbye to any chance of a serious relationship with him. If a guy's dating you casually, he definitely thinks you're hot; however, it's unlikely that he wants to get serious with you. He may be interested in finding love, but chances are it won't be with you. Movies often show casual sex relationships turning into true love; however, this is unlikely to happen in the real world. Do one night stands lead to relationships? Sometimes, however, unfortunately, this is rarely the case.
How to Date Casually?
Knowing how to date casually is the key to both people enjoying a fun, commitment-free relationship. Casual relationships can often be tumultuous, especially if both people have different expectations. Blow-ups can occur out of nowhere, taking the shine off what could be a mutually pleasing agreement. Fortunately, it is possible to have sexy flings without arguments, with strict rules usually required for things to work. Read on to learn how to have a casual relationship without getting hurt.
Understand that You're Not Their Top Priority
In a serious, long-term relationship, you'd rightly expect to be your partner's number one priority. However, that's not the case when it comes to casual dating. This isn't someone who will prioritize you, and you shouldn't prioritize them either. They are not your partner, and you should not expect this person to treat you as such. If you're in a casual relationship, romance shouldn't be involved. Don't romance them and don't expect to be romanced. Above all, you need to accept that they can have sex with whomever they want and drop you whenever they like. They may be the hot male you've ever seen, but don't invest too much in them. You're likely to receive little return on your investment.
Avoid Cuddling or Pillow Talk
If you want to know how to have a casual relationship without stress and arguments, it's best to avoid cuddling, prolonged eye contact, and any pillow talk. You need to avoid developing feelings for the person you're dating if you want your casual encounters to continue and prevent anyone from getting hurt. Sex can lead to wide ranges of emotions, and this means you risk falling for the one person you really shouldn't. Cuddling, eye contact, and kissing, all of this leads to the production of Oxytocin – the feel-good hormone that makes you feel like you've fallen in love. This can lead to someone getting hurt and drama ensuing in your casual relationship.
Come up with Your Own Rules for Having a Casual Relationship
Although there are some general guidelines for casual relationships, most people have their own idea of what is a casual relationship and how you should act when you're in one. While many people assume that this type of relationship is purely about sex, others might believe that there's hope for something more serious in the future. It's so important that you start a casual relationship with the same understanding and expectations. If not, you risk hurt and resentment rearing their heads and causing problems sooner rather than later. Casual relationships can certainly work, but only if you're both on the same page. Before you embark on a sexy hookup or casual encounter, it's important to talk about what is casual relationship psychology and what rules and guidelines you will follow to make sure things work for both of you. As long as you both feel the same way when you start dating casually and check in with each other regularly about how you're feeling, there's no reason why a casual sex relationship can't work out.