How to Stop Feeling Horny and Wanting Sex?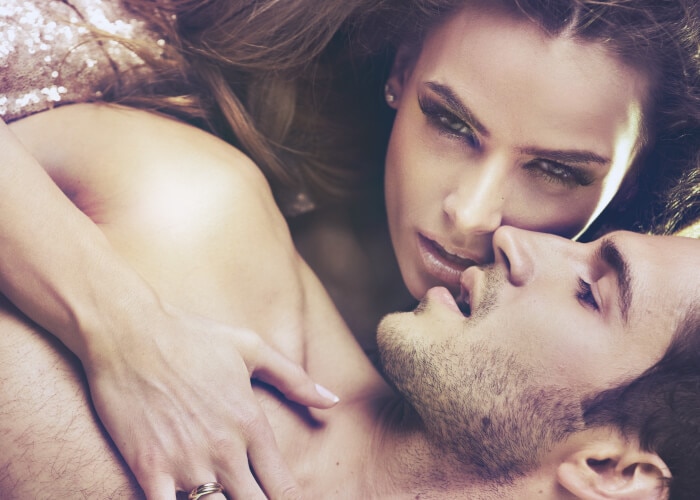 Are you constantly feeling horny? Then don't worry because you're certainly not alone. Many people experience frequent sexual urges – often in extremely inconvenient situations! Whilst feeling horny is a natural bodily response, sometimes having sex or masturbating isn't an option. The good news is, there are things you can do to control and alleviate these sexual desires quickly and easily. Here's how to stop getting horny when it's just not the right time!
What to do When Horny Thoughts Arise?
Firstly, it's important to understand that being horny is normal. It's a natural response by your body, and sexual urges are certainly nothing to be ashamed of. Whilst some people have them more than others, most men and girls get horny at some point. After all, the need to procreate is inbuilt into our brains, right? Plus, let's not forget the fact that sex just feels so damn great! It's totally natural to want to do something that makes your body feel good. In terms of what does horny means, it brings about a range of physical and mental symptoms. As well as having pleasurable, tingly sensations in your pants, you may also feel restless and think about sex all the time. There are many reasons why do people get horny, including hormones affecting your sex drive. Increased testosterone production leads to increased libido in both men and women. Other factors that drive horniness include drinking alcohol or taking drugs and eating too many aphrodisiac foods. Being in a new relationship can also lead to increased sexual energy. It's not always easy to identify what makes you horny – sometimes, those feelings can arise out of nowhere! Fortunately, there are ways to deal with your sexual urges when you don't want them.
Take a Cold Shower
You may have heard this one before, but the old wives' tale of "when it heat, take a dip" really can work! Many people take a cold shower when they want to know how to not feel horny, with the water calming them down and changing their mindset. The cold water will crush your libido and remove any thoughts of sex from your mind. Make sure you keep the water at a low temperature to avoid accidentally burning yourself on!
Do Some Exercise
Exercise is one of the best ways of calming your sexual urges. All that pent up energy needs a release, and the good news is that having sex isn't the only way to do it. Next time you're horny, and it's not convenient, grab your tracksuit and running shoes and engage in some strenuous exercise. Hit the gym, run around your block, or take out your aggression on the punching bag. You'll soon feel all that tension melting away, with your brain becoming distracted from horny thoughts.
Adapt Your Diet
If you're constantly thinking, 'I'm horny, what do I do?', it may time to change your diet. Many people don't realize just how much of an impact certain foodstuffs can have on their libido, with aphrodisiacs like chocolate, watermelon, chili peppers, and strawberries famously enhancing sexual desire. The good news is, there are foods that do the opposite, too (anaphrodisiacs). Foods such as those high in soy (like tofu), saturated fats, salt, and sugar, as well as some vegetable oils which are high in polyunsaturated fats, can cause your testosterone levels to dip, lowering your libido. Canned foods that are high in sodium and potassium are also guaranteed to make you lose your sex drive! If you feel oversexed, it might be worth slowly incorporating these foods into your diet over time. Don't expect instant changes overnight, as it can take a while for dietary changes to have an impact on your body.
Meditate Regularly
If you want to how to deal with being horny, you may want to consider meditation. Followers of Buddhism believe that we can control our deepest urges and desires by gaining better control of our minds. Meditation can help you to do this, resulting in a mind that's more peaceful and focused. If you're new to meditation, you may be feeling a little apprehensive about trying it for the first time. It's natural to feel a little silly the first time you do it, but you'll soon become accustomed to the practice. Sit down in a peaceful spot whenever you feel horniness overtaking you and focus on your breathing.
Put Your Energy Into Your Passions
Knowing what to do when you're horny can sometimes be difficult. You might feel as if the only thing you can possibly do take away those sexual urges is to masturbate or have sex, but that's just not the case. You may find that throwing yourself into things you're passionate about can distract your brain from feeling horny. Channeling your energy into your hobbies, pastimes, and projects will excite you and leave you feeling inspired, removing the need to give in to your sexual urges.
What Happens When Girls Get Horny?
As you probably already know, women can be complicated. Therefore, the way in which they become turned on is complicated too! For many years, researchers have spoken in general terms about arousal, lumping men and women in the same category. The truth, women's bodies, and minds react differently when they're horny. When they become turned on, they get a rush of excitement, which shows up in various ways around their body. Not only do women get wet (helping to avoid painful sex), but their uterus lifts up, making the vaginal canal much longer. When a woman gets horny, all sorts of changes occur to ready their body for sex. Being horny is a good thing; however, sometimes, it's not ideal when it comes to certain situations. Becoming turned on right before your mother in law is about to arrive for dinner is a recipe for disaster, after all! Hopefully, these tops tips will help you know what to do when you are horny, and you need an outlet for your tension and energy.