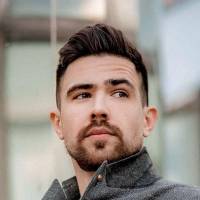 Tim Robinson is a relationship and dating expert now based in Austin, Texas. He believes that romantic feelings know no age and every person deserves to be loved. Born in California, Tim has innate love to traveling and exploration of any kind. He is constantly in search of new cases and experiences to provide everyone in trouble with best advice possible.
Tim finds his vocation in helping people around the world. He's been serving the needs of society for almost a decade. Dozens of happy couples in USA and abroad managed to find each other and save their love thanks to Tim's effective tips and recommendations.
His texts are dedicated to the topics of love and fidelity, harmony and satisfaction of personal needs. Everyone is welcome to find answers to the questions bothering them or simply associated with the lack of experience / good advisors in their immediate social circle.