Learn How to Talk Dirty to a Woman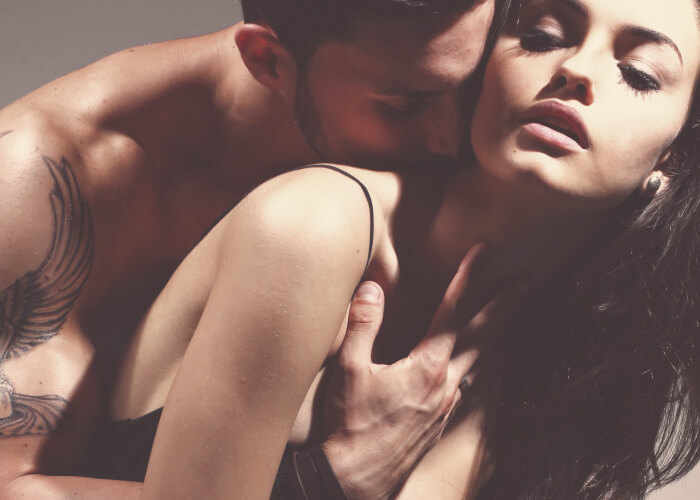 Do you need to know how to please a dirty talking woman? Then this article is for you. Many people want to know how to talk dirty to a girl without turning her off. In this guide, you will find out key tips on how to address a girl erotically and leave her wanting more.
Impress Your Nasty Talking Woman
Talking dirty to a girl can be a huge turn-on when you do it right. Before you do start talking dirty to a woman, you must be confident it's appropriate. This is why it's best to do it with someone you are already with, or a girl that's already talked to you about sex and seems to be attractive to you. Many women enjoy mental stimulation just as much as physical stimulation and particularly enjoy it when a man's dirty talk is imaginative and creative. When you do talk dirty to a girl, you can make them hotly anticipate what's to come. If you talk dirty to a lady in the run-up to sex and use it as part of foreplay, you have a very big chance of giving her an explosive climax.
What are the Sexiest Things to Say to a Woman?
You can deliver your dirty talk not only in person but over the phone, via social media messaging services, through text, and so on. You definitely don't have to be in the same room as her to offer your powerful dirty talk and really get her going. Once you are confident that your dirty talk will be approved, you can start asking her what kind of things she likes to do in the bedroom. It's also a good idea to ask her if there is anything she hasn't done that she would like to try out. As long as you're not the jealous type, ask her about the kind of things she has done with other guys. It's important to remember that dirty talk doesn't just have to happen before sex – you can also keep it going during the act. Whether you talk filth to her before sex, during foreplay, or throughout actual intercourse, the results can be incredibly powerful. Most ladies like to be told how beautiful and sexy they are, so compliment her on how much her various parts turn you on and what you want to do to them. Make sexy references to her breasts, legs, ass, and more.
How to Tell Someone You Want Them Sexually?
You can even continue your dirty talk after sex to whet her appetite for the next round. Why not send her a message afterward to tell her how much you enjoyed it and what your favorite moments were? Once you have got her in the mood, there's a big chance she will give you her own dirty chat, which should get you even more aroused. When you know sex is on the agenda, you can keep giving her your sex chat right up to the moment you meet up with her, then keep it going during the act. By starting hours before the event, you can build up the sexual tension for several hours. Once you've had a great experience with dirty talk, you mustn't keep repeating the same lines. Try to shake things up and think of new things to say. Tell her how eager you are to get to the bedroom and what you are dreaming of doing with her. Let her know how aroused you are and how you are bursting with desire. If there are certain things she likes doing in the bedroom, tell her you can't wait to do them with her.
Dirty Talk: What to Avoid?
There are certain things you should avoid doing when you want to win a girl over with dirty talk. Unless you have very good reason to think she will appreciate it, avoid talking like this when you have just met her. This is likely to put her off and can make her feel extremely uncomfortable. If you're giving a verbal sexy talk, try to do it naturally and don't put on any silly accents or voices – unless you have a good reason to do so, such as if you're engaging in roleplay. It's also important not to overdo it. If you go too far, you may just end up sounding silly. Unless you have been instructed to do so, it's also wise to avoid using extreme language like "slut," "bitch" or "whore," even if you have seen people doing this in porn videos. Some girls just find this disrespectful and misogynistic.
How to Talk Dirty in Bed for the First Time?
When you are engaging in dirty talk with someone for the first time, it's a good idea to keep it subtle. You can always be a little more daring further down the line when you are both more comfortable. Don't go too dirty right away as things can go very wrong.
Dirty talk can be incredibly good for relationships. It can help you feel closer to each other, break down boundaries, keep things exciting, and let your partner know what they do and don't like in the bedroom. Women don't like it when their relationships become drab and boring, and they definitely don't appreciate it when things become stale in the bedroom. Dirty talk can help you revitalize your sex life as if you were getting together for the very first time. It can breathe new life into your relationship and encourage you to say things that you have wanted to express for some time. If you are looking for new ways to enhance the quality of your relationship and sex life, it makes perfect sense to engage in erotically-charged dirty talk that will get you both aching for sex. If you have never tried dirty talk before and are looking for new ways to enhance your bond, now is the perfect time to start!