Sexting Examples that Show You How to Sext Like a Pro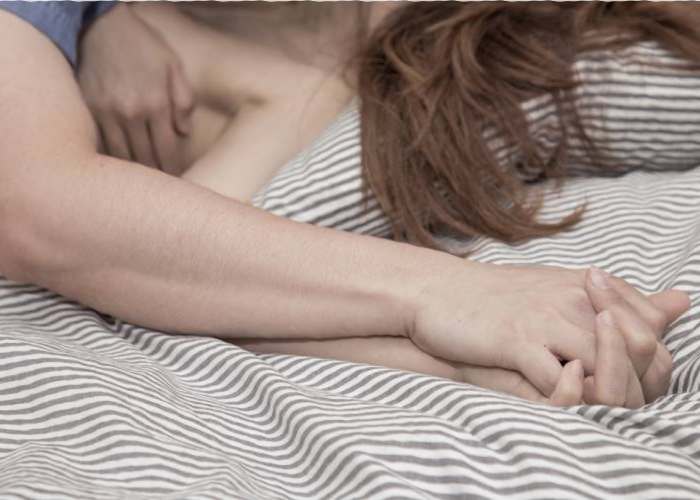 One of the best things about being a millennial or part of the Gen-Z generation is the horde of new words representing new things. Take, for example, the word "sexting." It's a new concept that the younger generation of teens and young adults can take pride in creating and spreading.
It would be surprising to see anyone who does not know a thing or two about sexting in this age and time. What does it mean? More importantly, what does it entail? We are about to unravel those. We will be highlighting loads of great sexting tips for girls in this article. So just read on if you are looking to find sexting tips that can spice your relationship.
First of all, what's sexting, and why is it a "thing" for most people in relationships? Sexting is simply the "art" of exchanging messages, videos, and photos with somebody and is different from regular texting because it is sexual and best kept private.
It is a big deal for people in relationships because:
It can be used to simulate foreplay
It can create strong connections
It can bridge distance and absence
It improves communication
It spices relationships
All of the reasons you just read about all mean one thing. Sexting improves romantic relationships and can easily take them to the next level if you know how to use it. So how does a person who is uninitiated into the world of sexting use it right? Simple. All they have to do is read the next paragraph!
How to Create Sexting Messages to Send to Your Girlfriend?
Sexting is an art that requires some finesse and creativity. That's probably why a lot of folks who sext still don't get the results they want. It's not enough to use your phone to send erotic pictures, videos, and emojis to someone. Sexting is more than that. You need to know the right things to say while sexting. You also need to know how to start a dirty talk. Sexting is like a Picasso painting. Always remember that.
By the end of this read, you should be able to create sexting masterpieces. There are some to be freaky examples that should help too. Keep reading.
Pick the Right Moment
This is very important. Picking the right moment involves two things. The first has to do with knowing what point in the relationship that you can start sexting. It's like being a salesperson. You need to know when to make your sales pitch. So you have to be sure that your girlfriend is in the zone where it is ok to have sex-related conversations. Find out the type of girl she is and the boundaries and expectations she has in the relationship. You don't create sexting messages to send to your girlfriend without understanding the kind of girl. Understanding her will help you generate sexting ideas for her that will tickle her in the right places.
The second part of the timing thingy is to know the best time to sext. Sexting messages that come at the wrong time can have the opposite effect. Imagine sending sexting messages to her phone while using it to explain something to her colleague, professor, or boss! Not a good look at all.
Keep it Playful, Bold, and Open
Getting the right sexting messages to send to your girlfriend will involve a blend of boldness and playfulness. You have to say the most erotic things in a playful teasing manner that is just as fun as it is arousing.
The point of sexting is to be sexually explicit without being offensive or vulgar and honest, and there is a thin line between tacky and sexy. So how do you stay on the right side of the line? Just try to be playful and open when sexting. At the same time, you should know when to say a thing or two that will pleasantly shock her.
Ease Her Into it
Talking dirty to your girlfriend will require you to ease her into it. Your sexting messages should start by grabbing her attention. It might be a little difficult to do, but you must get it right because it sets the conversation tone.
Take it slow—that's how to start dirty talk the right way. Take the time to warm her up before you gradually heat things. You could start with a topless photo and an innocent 'Hi there' message.
You probably have some memories that you created with your girl. So if you are looking for how to begin your sexting messages, you could tap into some of the craziest sexual experiences you guys shared. Some sexting examples include:
I loved seeing you in your undies last night
I just had the wildest vision of you and me
Guess what I'm thinking of right now
See Your Sexting Messages as Foreplay
If you know the right things to say during sexting, you will be able to build a ton of anticipation that could go quickly well up into a smoldering desire for you. The aim is to use your sexting messages to get her soaking wet with all the sexual tension. Remember that women are moved by what they hear, and the right words will give them a lot of sexual vibes if you know what you are doing.
Let your words drop hints of what you have in store for her. Remember those movies with scenes where red roses trace a path from the door to the bedroom? That's what your sexting messages should read like. Try some of these sexting examples for her:
I can't wait to get home to do filthy things to you
I have a HUGE surprise for you tonight
I just discovered some positions we should try
I can't stop thinking of the crazy places I will be making love to you tonight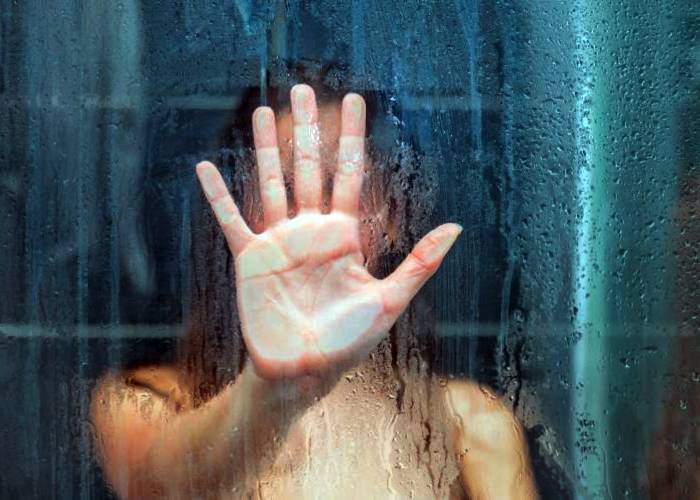 Ask the Right Questions
You might need to do some thinking because asking the right questions will get her mind working in all directions when done correctly. This way, you can dictate the direction of the sexting conversation to where you want it. The trick is to have fun with the dirty talk to the point where you can easily ask questions that involve actions and thoughts. Confused? No need to be. Here are some dirty talk examples (the shower sexting examples are favorites for most men):
What's your wildest fantasy?
I'm playing with my...while thinking of you
If only you could see the tent in my pants now
What would you want to do to you with my tongue?
Would you like me to bend you over in the shower?
What would you love to do in my shower?
Get Creative
Here's where you mix things up using visuals. By visuals, I mean photos, memes, GIFs, and videos. This is where your creativity comes in. Words are great, but did you know that you could also use the right visuals to create the right effect? Once again, you want to ease her into the visuals. Say, for example, you could use the memes and GIFs to intensify the text you sent.
One other way to get creative with your sexting messages is to use audio notes to tickle her imagination. Remember, girls are moved by what they hear, so the raunchier the audio notes, the better.
Use the Stop Sign
Everything good comes to an end. That's why you should be able to stop if/when you have run out of things to say during sexting. It would be best if you did not force your sexting messages. Stop when either or both of you are no longer feeling it. It's better to stop than trying to bring the vibes back. Part of the intoxication of sexting is the spontaneity. So knowing when to stop is also very important. No need to be rude or abrupt about it. Try any of these sexting examples:
Let's cut this off for now
Let's talk about something else; I am not feeling this right now
Why don't we take a break from sexting?
Conclusion
No student at art school produced masterpieces overnight. They got their masterpieces after using lots of paint and canvas. You will get the hang of crafting sexting messages to send to your girlfriend after you have made some blunders. That is how it works. So get ready for those.
In all, sexting messages have great potential for improving relationships. However, you want to be smart with your sexts because you don't know who can get their hands on them. It's better not to save or archive your sexts because that's a recipe for embarrassment and scandal.
Now that you know how to start a dirty talk, complete with sexting ideas for her, what are you waiting for? The sexting examples for her will come in handy. Use the sext conversation examples to start creating sexting messages to send to your girlfriend!