Some First Gay Relationship Advice You won't see Elsewhere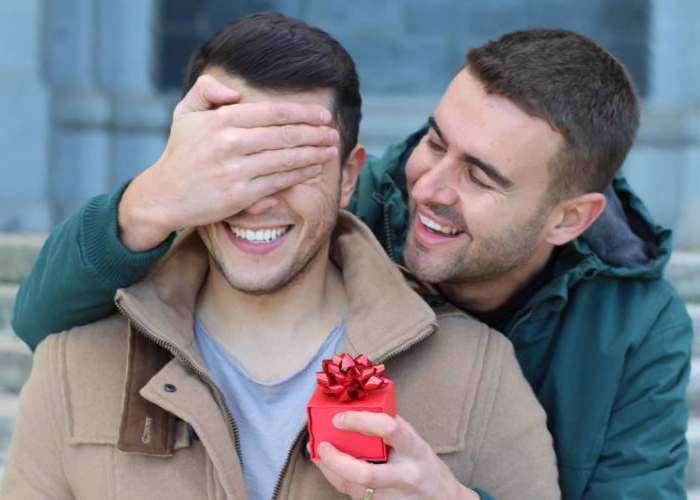 There are lots of wrong and misleading first gay relationship advice everywhere you look. In this article, we will dispel some myths and open your eyes to some unseen truths about gay relationships; many people won't tell you.
Your First Gay Relationship will Not Be Like in the Movies
When many people have their first gay relationship, they think it'll be like the cute gay relationships they see on social media or magazines. Unfortunately, many of them will be in for a rude shock. For starters, your first gay love may not end up becoming your first gay boyfriend, so there's that to deal with. Secondly, even if you manage to make your first gay love agree to date you, you are going to have to deal with some gay relationship problems that are peculiar to gay relationships only.
If you are not used to gay relationships, you are going to make a lot of mistakes and drop the ball a lot. You are going to handle some things immaturely and make a big deal of some of your boyfriend's shortcomings. All of these and more are going to happen unless you have some solid first gay relationship advice to look up to.
How Do I Start my First Gay Relationship?
Your first gay relationship gets started when you identify a good guy who is worth being your first gay boyfriend and ask him to date you.
What Should your First Gay Boyfriend be Like?
Some qualities you should look out for in your first gay boyfriend are:
He should be open to same-sex relationships
He should be understanding and patient with you since it's your first time
He should be willing to guide you through the process
He should be friendly with you
He should share the same values with you.
Who You Shouldn't Take Gay Relationship Advice From
Do not take gay relationship advice from people who have been in straight relationships only and have no idea about gay relationships. Though they mean well, they may not be able to understand the differences between straight and gay relationships, so they may end up giving you advice that doesn't work out well.
How to Ask a Gay Guy to Be Your Boyfriend
If you've had the feeling of crushing on a guy you know is gay but don't know how to ask him out, then this is for you. The most important thing you should know is that being real is non-negotiable. You must be willing to put yourself out there just the way you are, with no fillers or filters. Also, you should try to ensure that the person you want to be in a relationship with is real too. This is important because being in a gay relationship will test you and your partner's commitment, and when this happens, you want to have someone who is real and that you can trust by your side. Your partner will also need the same from you during that time.
Being real will get real people attracted to you, and your realness will make them want to have a relationship with you. When you want to get into a relationship with a gay guy that you like, here are some things you should consider doing:
Put yourself out there
You most likely won't find the right people by hiding and being in your shell. Be friendly with gay people and other people you like, especially the one you have your eyes on. This doesn't mean you have to be extroverted or loud; it just means you should try to be more open to conversations.
Identify a potential boyfriend
You can identify a potential boyfriend by thinking about what you want in a relationship and trying to figure out who fits your good description of a great boyfriend. Look around and find boys who are interested in same-sex relationships and fit your description of a good boyfriend. You can find them around you, in your school, or on social media.
Start by being friends with him
Every good and long-lasting relationship usually starts with some form of friendship. Don't be in a hurry to go down with him, try to get to know him first. Depending on where the two of you are, you can use different methods. You could borrow his note if he's in any of your classes, you could invite him to a party or casual outing, find out if he's friends with anyone you know, or chat with him on social media. There are many ways to do this.
Go deeper
Build intimacy and sexual tension and see if he wants the same. Go from more than being friends to flirting and learning more about the person. Go on more dates and talk more on the phone.
Ask for it
At this point, you pretty much know what you both want, and if he hasn't asked you out by now, then you should make a move. What do you have to lose anyway?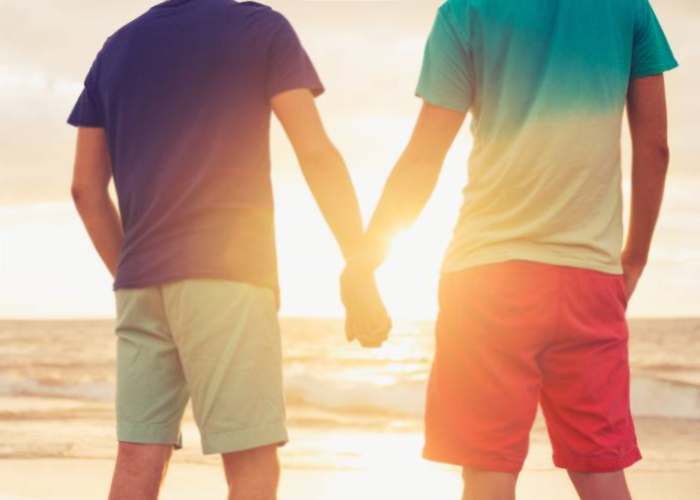 Your First Gay Love May End Up Not Working Out
You must be prepared for this reality. Your first gay love may end up being your first gay boyfriend, but it might not work out in the end. If this happens to you, understand that it isn't because you are not worthy of love or because you are terrible, sometimes these things just happen. When it happens, get up, think about the mistakes you and your partner made and resolve to make them better in the future.
What it is Like to Be in a Gay Relationship
Being in a gay relationship is not the same as being in a straight relationship. Gay relationships differ from straight relationships in many different ways:
Ego Battles: As odd as it sounds, gay men have issues about money, who is the breadwinner, and other related ego battles. There are serious problems of control power and dominance that gay partners have to deal with in the bedroom, among other power dynamics in the house, especially if they stay together. If you are in a same-sex relationship, you have to expect that this will happen at one point or another.
More Fun: Gay relationships are usually more fun than straight relationships. They usually have a swell time going to clubs, playing together and with other friends, and experimenting with other sexual experiences with others without allowing it to affect their relationship much.
Sex: Most gay relationships are not monogamous. This is usually because many men, in general, are more open to the idea of casual sex, one-night stands and gay hookups. Luckily, gay people know how to separate love from sex, so they don't get hooked on people they have sex with outside.
How to Be a Good Gay Boyfriend
If you want your relationship to work, you have to focus on how to make it work. Things don't just happen on their own, and if you are in the first relationship, you might be confused a lot of the time. Some of the things you can do to be sure that the relationship works from your end are:
Be the type of person you want to date: Be a man of goals, dreams and aspirations. Be a solid man you can be proud of, and your partner will be proud of you.
Be sensitive to his emotions: It's common to see bros insensitive to the emotions of their friends, but don't be that kind of person to your partner. Be sensitive enough to know when he is sad or not in the mood and try to see how you can help.
Tell him you love him as much as possible: If possible, have a sexy way of saying it that is better than the usual.
Make sure he knows he is yours: Even if you decide to have an open relationship, never keep your partner guessing. Let him know he has a spot in your life that no one else can take.
Aim to satisfy him sexually: Make it a full knockout when both of you get together in the bedroom. Know what he wants and try as much as you can to satisfy his needs.
How to Deal with Gay Relationship Problems
Gay relationship problems are different from straight relationship problems, as noted earlier. When faced with these problems, here are some things you should do to help you deal with it:
Have conversations: When in doubt, talk about it. Do not try to assume what the other person is thinking. Instead, try talking it out with your partner and find common ground or come to a compromise.
Discuss your different views before getting committed: How you plan to split house chores, providing for the home, dealing with friends and family, having an open relationship or raising a child should be discussed properly before you decide to get committed or move in with each other. This will save you a lot of stress when the relationship starts.
Visit a therapist: If you need to, see a therapist. Same-sex relationships can be difficult to deal with and have their intricacies, so getting a third person involved can help when the two of you don't see eye to eye on some issues. A third person brings in a fresh perspective and challenges you to see things in ways you haven't seen them before. Ensure the therapist is a trusted and well-certified one.
Start a Secret Gay Relationship Online
If you are interested in trying out online hookups as a gay man, then you should check out onenightfriend.com. At onenightfriend.com, you will find like-minded connections that could easily turn into wonderful dates and one-night stands, if you are interested in casual dating online.
Onenightfriend.com is an online dating platform that connects you to lots of same-sex men who are interested in having a wonderful sexual experience. You can connect with people locally or internationally, flirt with them, build sexual tension, and go on dates with them which could lead to a pleasurable night in the end.
A lot of gay men like to experiment with sex, and onenightfriend.com is a great place to find hot males who are not interested in a serious relationship or marriage but just want to have fun. You can have secret gay relationships with men who are just looking for hookups and don't want to take it much further than that. Onenightfriend.com is free, all you have to do is visit the website, write your name, email, what you are looking for (man looking for a man), location, and password. When this is done, you can get started connecting with other gay men on the website.