Looking for Advice & Want to Know How to Get a Sugar Daddy?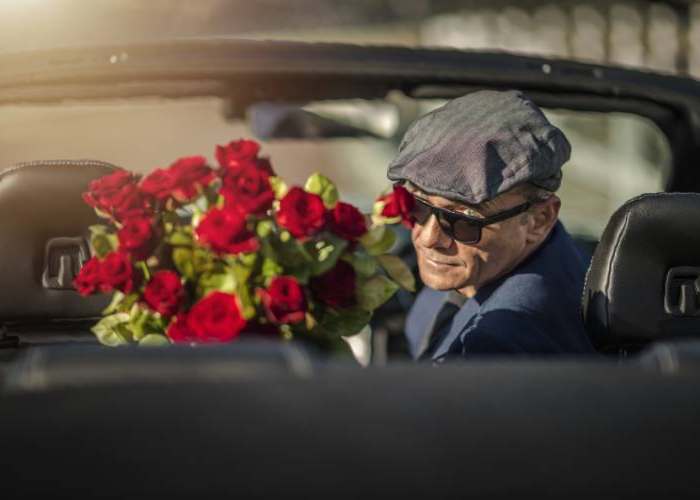 Do you want to live a luxurious lifestyle like sipping champagne while swimming in the amazing Maldives or shopping in Paris and wearing only branded clothes? Then all you have to do is find a sugar daddy who can tend to your needs and comfort. As per statistical data, the number of sugar daddies to those of sugar babies is low. 81% of the people are sugar babies, while only 19% of the people surveyed were sugar daddies. If we talk about the sugar daddy composition, the maximum number is taken by successful people in leadership (31%) followed by businessmen (29%). The cliche the fact that sugar daddies are old stands true since 42% of the sugar daddies' age range is 40-50 years old.
Be sure that you and your partner are on the same page. People would always tell you various things when you ask them how to meet a sugar daddy. This article contains a comprehensive list of all the ways one can go about finding a sugar daddy.
What is a Sugar Daddy?
Well, a sugar daddy is someone who is rich and spends bountifully on his partner. Usually, the relationship doesn't last long. The partner receiving all those gifts is called a sugar baby. The relationship is usually established upfront. For example, the sugar baby may ask for a monthly allowance or pay her tuition fee. In return, the sugar daddy will ask her to accompany him to the parties, and of course, great sex.
Yes, most of the time, the sugar baby is a younger woman when we talk about a non-LGBT relationship. Sometimes, the relationship becomes more, and they might end up becoming serious. In that case, they might marry each other but the chances of that happening are quite rare.
How to Find a Sugar Daddy in Real Life?
With the blast of the internet, chances of finding a sugar daddy offline are low but not impossible. You need to know the main high-profile events in the town. Of course, getting an invite would be expensive; therefore working for catering or volunteering would be the best way to get in. Sometimes, they hire young women to add glamour to their events; you may go in as one of those women. Where can I find a sugar daddy? Following are the events to look out for:
Charity events
Town Council parties
Golf courses
Trendy A-list bars and nightclubs
Strip clubs
You might meet potential sugar daddies, but there is no way of telling whether they are rich or not. Therefore you have to start slow and look out for signs. Following are some of the things to keep in mind:
Be flirtatious but don't lower your guard immediately
Don't fall for people who try to manipulate you and don't offer you anything
Make them wait for sex otherwise; they might flee the next morning
Look for their body language. Do they want sex or something meaningful?
The gifts you get are the things you deserve
How to Find a Sugar Daddy Online?
Finding a sugar daddy would be much easier the exploding online networks if you try various websites. Some dating websites sugar daddy chat room.
Looking for a sugar daddy offline might be challenging since you are not sure where to meet sugar daddies or how to figure out who is rich and who is not. Here is a list of websites to find authentic sugar daddies:
SeekingArrangement.com
WhatsYourPrice.com
OkCupid
RichMeetBeautiful
MissTravel.com
These are the best-rated websites as far as the sugar baby industry is concerned. When you read some of the real sugar daddy chronicles where women tell about their experience, these websites are generally mentioned. If you are still confused about the website to pick, you may go through their reviews and ratings. Also, read the 3rd party comments where members talk about their experience while using the website. Make sure they offer:
Optimization with all devices
Easy and trendy UI/UX
24/7 customer assistance
Does not require you to pay in advance
Verified accounts of sugar daddies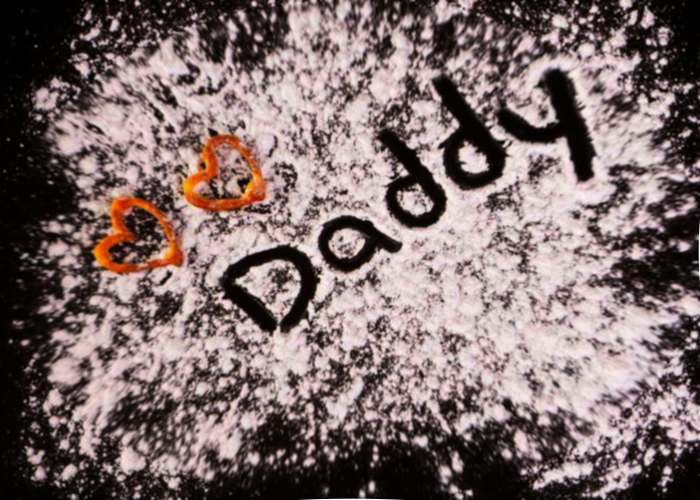 How to get a sugar daddy to give you money?
Sugar daddies usually give money or gifts without any restrictions. But you also have to put in equal efforts to meet his needs. Also, you must be sly to get him to empty his pockets. Following are some of the ways:
Keep your dates limited, and he will be asking for more always
Don't become his mother because he will be bored
Stay mysterious! Sugar daddies love unfolding mysteries
Text him photos of ravishing parties or update your status with them
Don't lean on them for emotional support
Avoid spending time with them when you are on your period
Those are some of the ways you can keep a sugar daddy interested in you at all times, and he will be willing to spend more on you. Enjoy those gifts and embellish them in a luxurious life. Many women ask, "how much should I ask from my sugar daddy?" and the answer is simple- whatever you want. Asking for a monthly allowance of anything 1,000USD to 10,000USD is common among sugar babies. You may ask for one of his credit cards to get your wishes fulfilled. Also, if you are into some educational courses, let him pay your tuition fees. College is hella expensive! Some of the real examples talked about a monthly allowance of 2,500USD from her sugar daddy. So don't worry, ask whatever you need.
What do Sugar Daddies Expect?
Are you afraid as to what he might ask from you in return for his money? Well, it is a mutual feeling among all sugar babies. But the main thing for you is to enjoy the moment and pamper yourself because you deserve it. Following is a list of things that sugar daddies expect from you:
Add glamour to their boring and busy lives
Be the plus-one to exclusive events
A relationship without commitments
Great nights of sex
No emotional support
Don't be needy
Sugar daddy would not have enough time to pay enough attention to you. They might not pick your calls or text you back every time you do. Therefore, it is better not to be clingy. Let him make a move and decide the time and date for meet-ups. Be ok when he cancels because his work might be too hectic and unpredictable sometimes. Sometimes you can cancel on the dates too. You can be busy! Don't be too available and have only 2-3 dates per week if not less. Never bring up your girlfriend drama on the dates because he is not interested. You can talk about your college, studies, work, or some current trends or news. Show interest in his work.
How to Make my Sugar Daddy Happy?
It doesn't take much to make a sugar daddy happy. They don't want too much from you either, like your college. You don't need to prepare presentations or complete assignments. You need to be smart enough not to give them everything at once. Take your time. Just keep them coming and asking for more every time you go home after dinner or any date. There are 3 easy steps to make them happy:
Provide them with emotional support when they need it. Be the friend they turn to when they feel low or depressed. An amazing rapport is created when he is comfortable around you.
Be grateful and appreciate him for what he gives. And you shouldn't bring up your emotional problems in this relationship.
Sometimes you show instead of saying "thank you". You can send him a beautiful gift to express your gratitude. Buying small gifts from him can change your relationship dynamics dramatically.
Conclusion
There you go; those are some of the best options to meet a sugar daddy, along with some other questions regarding what they expect and how to satisfy them. Dating a sugar daddy is like being in that honeymoon period where you and your partner feel the high of love, but the drama doesn't come in. Always tease your sugar daddy with sexy photos and even naughty pictures of yourself. The job of a sugar baby is to add fun to his boring and hectic life. Even if you are watching a series at home from your couch in pajamas, keep uploading pics of parties you never attended.
Also, make sure the dresses you wear bring out your body (breasts and bottoms). If you are sleeping at his place, don't take your regular pajamas. It is time to take out your best lingerie. It is time to enjoy life a little more than you used to. Get yourself ready for sugar daddy dating!