New Sex Things to Try When You are Tired of the Boring Way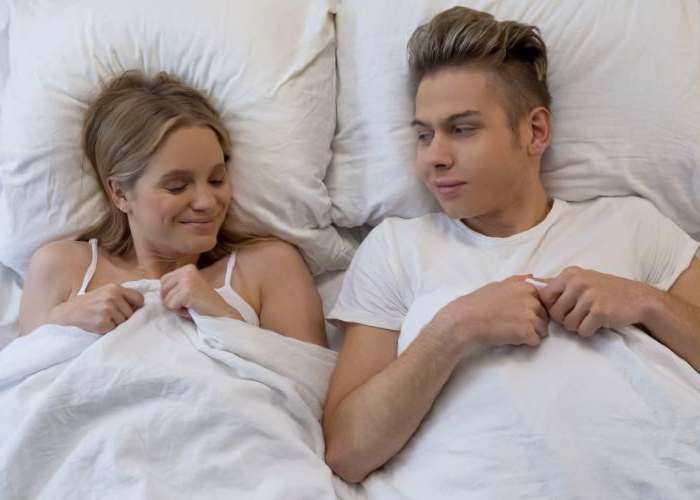 If you have been in a relationship with normal or below average bedroom intimacy, you understand that it can be frustrating. Many people take breaks from relationships to have casual dating, one-night stands and hookups so that they can experience something different or better, but they end up struggling with the same issues; boring, normal and uptight sex. Thankfully, this can be helped. You can improve your bed game by learning new things to try in the bedroom.
Whether you need the skills for a short casual dating experience or you are in a long-term and committed relationship and are looking for some wild things to do with your girlfriend in bed, the following things will help boost your sexual experience. Let's go through some romantic things to do in bed with your lover or during a casual one-night stand.
New Things to Try in the Bedroom
Some new, sexy things to try in the bedroom include:
It might seem silly to try out, especially when you are doing it for the first time, but roleplay can help you escape your old and boring routine. Roleplay is one of the sexy ideas for couples that could work if you have been used to having sex the normal way, but it can also work for casual hookups and one-night stands if you do it right.
You don't have to do too much, pick up old costumes you have used before or talk differently and act in different roles. Make it flow well and make sure both of you are really into it so that it flows perfectly.
Music comes with a wonderful spirit of its own that can put you in the mood and get you horny, even when your partner is not around. Search online for some of the sexiest playlists you can find and start playing them even before you have sex to set the mood. Sexy music is very instrumental in putting you in the right frame of mind during first base intimacy, foreplay and even penetration.
If you are looking to do something different in bed, start with something as simple as adding music to your routine. It works wonders in more ways than you can imagine.
Sexy Ideas for Couples in the Bedroom
Change Location, Especially During Sex
The old style of going to the bedroom to have sex on the bed when you feel in the mood might be the reason you are not experiencing greatness in your sex life. If you are stuck in bad sex life, maybe one of the new things to try in the bedroom is to leave the bedroom. You can try having sex in your living room, your kitchen or the bathroom. You can start from the living room and end up in the kitchen or start in the bedroom and end up in the living room. Try to switch your location when having sex, and it will add some extra spice to your sex life.
Don't completely undress yourself
As a girl, you can put on a free skirt (and no underwear) that you can pull up for your sex partner to penetrate without having to take off your clothes. This kind of dressing makes it easier for both of you to get it on quickly without having to wait or move to the bedroom. You can also decide to leave your heels on or put on his button-down shirt and leave it open without completely taking it off your body.
Having half-naked sex can be a complete turn on if you do it right.
Be completely naked for a while before you have sex
Sometimes, sex is more than just the action that takes place when you penetrate. Sometimes the hours or even days leading up to a sexual encounter can play a powerful role in improving the quality of sex you have. Spending the whole day naked before a sexual encounter allows your partner to play with your body and turn you on before the real sex happens, and it also allows you to do same.
Imagine you and your partner walking around the room stark naked (maybe with just heels for women) occasionally stopping to caress each other's nipples or spank each other's asses. Sexy, right?! Build that momentum for some time before it is time to have sex, and you will have an explosive sexual experience when you are ready to have sex.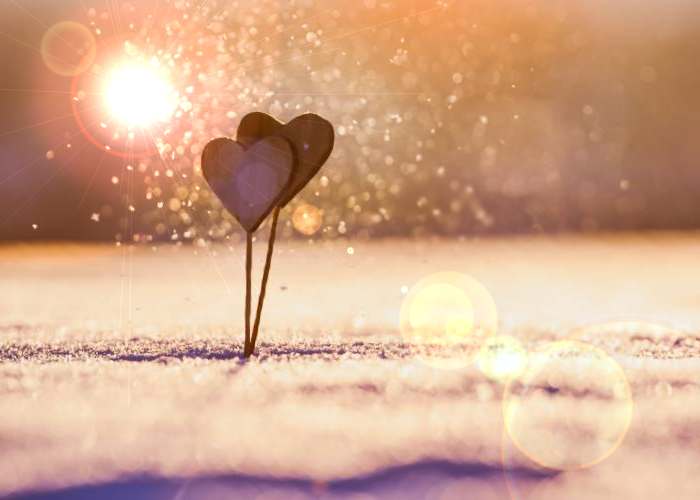 Things to Do with Your Girlfriend in Bed
Some romantic things to do in bed that will boost your sexual pleasure include:
Very few partners would be angry if you surprise them with some good head now and then. For a woman, good oral sex can be the difference between her enjoying sex and her seeing sex as normal and boring. Oral sex helps set your partner's mood and get them ready for action. Sometimes, it can even help with quicker orgasm.
It may sound like a no-brainer to many people, but you'll be shocked to learn the number of people avoid oral sex and move straight to penetration. If you don't do it before, fellatio or cunnilingus are some of the spontaneous things to do in bed to improve your sexual pleasure and move it to another level.
This might seem surprising, but you'll be surprised to learn that many women don't get on top to ride their men. However, you must switch positions sometimes to see other styles that work perfectly for you. Try new styles, discover new positions and work with each other to find what works best for both of you. It is a proven fix to normal, average sex, and it is easy to do.
Try Out Something Different in Bed
When you are tired of the ordinary, you need to search for some wild things to do in bed. Here are some of them:
Dirty talk will put you in the mood for some real business. Not everyone is good at this, so you have to learn and go along with the flow. Try to let go of shyness and have fun with it. When it is done well, dirty talk sets the mood for some crazy awesome sex.
Don't completely rule out BDSM when looking for new things to try in the bedroom. BDSM is a good addition to every sex routine and can elevate your sex drive and give you explosive orgasms. BDSM is an acronym for "bondage and discipline, domination and submission, sadism and masochism." You don't have to walk on your partner's back with heels, urinate on them, cuff them or flog them with whips to practice BDSM, just something as simple as holding your partner down firmly or just light tying with scarves.
BDSM is fine as a sex idea for long term relationships, but if you just have a one-night stand, be very careful with this method. To reiterate, do not, under any circumstance, allow a stranger you just met online for a one-night stand to cuff you or tie you up.
Find Other Spontaneous Things to Do in Bed
As much as possible, try to do your research and find out some spontaneous things to do in bed that will make you and your partner have a better, well rounded sexual experience.
Discuss New Things to Try in Bed with Your Partner
If you want to find out all the best ways to please your partner, then go directly to the source and ask the question. It is the easiest way to learn how to please your partner. Ask them about their sexual fantasies. More often than not, it is these sexual fantasies that get them turned on the most.
Some partners have some crazy but doable fetishes. Whether it is some type of role-playing, making out during sex, a different sexual position, a different location for sex, keeping their heels on during sex, breathing together, oral sex, ass spanking or light or heavy submission, everyone has fantasies that they wish their partner can help them fulfil.
Find Some Sex Ideas for Long-Term Relationships
Long term sex partners need to discuss more than others because sometimes sex gets better when you grow and learn with your partner over time. This means you both must have the difficult conversation about sex and sexual fantasies.
It is usually tricky having this conversation because many partners are usually ashamed to share these fantasies, and sometimes these fantasies might shock you to your core when you hear about them. However, it is always important that you get to listen to what makes your partner the most active and turned on in the bedroom. Happy partner, happy sex life.