Things You Should Know Before Hooking Up With a Married Woman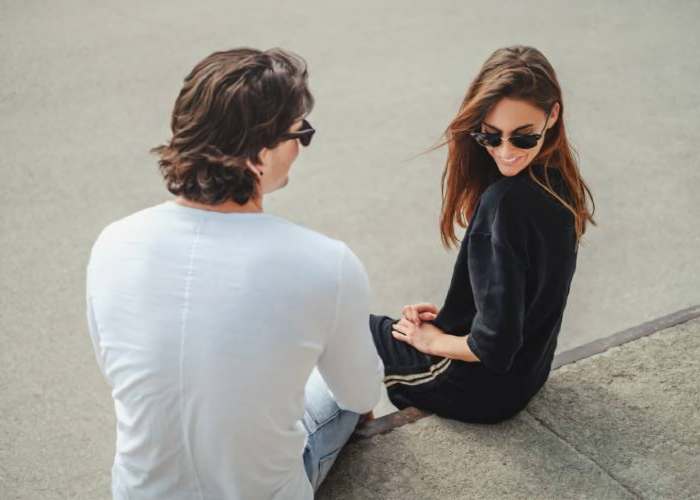 Did you know that more married women are hooking up with guys outside their marriage? Women in marriages get bored after a while, so the more adventurous ones often look for a discreet relationship that will provide what she needs. She does not necessarily need to leave her marriage, so she usually gets to eat her cake and still have it. Our evolving social dynamics (among other things) is gradually making women more assertive in the pursuit of their relationship needs, so if hooking up with a married woman is your thing, then you have a lot of willing partners these days.
But why would any dude want to get down with a married woman? The truth is, life is as unpredictable as a roll of the dice; you never know what comes up until it does. Like you read a few lines back, women who get involved in extra-marital relationships are looking for a thrill(sexual or otherwise). Others may be bored or are just seeking the affection and warmth that are lacking in their marriages. Yet again, some may have impotent husbands who can't rock the boat.
Regardless of the situation, once a woman feels she needs to have her emotional and physical needs met by someone other than her husband, she becomes open to a relationship with a guy like you. What often starts with a few harmful conversations metamorphoses to casual dates. After a while, feelings develop, and bam! You are in a romantic relationship with a married woman.
If you are reading this, you probably made a Google search using the query" how to date a married woman" because you don't know how to get a married woman.
Easy tiger, hooking up with a married woman is not difficult at all. You just need to be willing to read every word you find in this article. Let's start with some things you should know before hooking up with a married woman.
Things to Know Before Hooking Up With a Married Woman
All women looking to step outside their marriages are looking for something they need that their husbands can't provide. Here are some of the things you should know before engaging:
She may just be looking for revenge
Most times, she is just looking for a thrill
The relationship may end at any time
You might get heartbroken
You can get mind-blowing sex if you push the right buttons
Her family comes first
Married women are low-hanging fruit for experienced men
She may still have feelings for her husband
You might get emotionally manipulated
You might get into trouble with her husband
How to Attract a Married Woman?
One great way to hover up with a married woman is to attract her or make it look like her idea, not yours. So how do you do that? How do you attract a married woman to yourself? To do that, you need to understand certain tricks on how to get a married woman.
The first trick is to understand what the married woman lacks in her marriage as soon as possible. Sometimes you can discover some of these things before engaging in conversation with her. In most cases, though, you get to find out these things while conversing with her. Find out what she is not getting at home and let her see that you are all about that. Whether it is hot, wild sex, or just affection and companionship.
The next trick is to make her come on to you. To do this, you need to be confident and let your masculine energy and charisma shine in how you lead the interactions between you. Act and talk with confidence while displaying your masculine energy because women find these qualities attractive. So the odds are that she will be drawn to you once you display them! This is some great relationship with married women advice that you won't get elsewhere. Could you not take it for granted?
Always bait her a little and then withdraw a little. After showing her what you have to offer, let her initiate the direction that the relationship takes. You want to let the relationship progress based on her comfort level. Just do the basics, and if you are doing them well, she will get reeled in. Here are some quick tips on how to attract a married woman:
Give Her Positive Vibes
Be passionate
Be A Good Listener
Dress Sharp
Be Unpredictable
Be Clear On What You Want
Stay flirty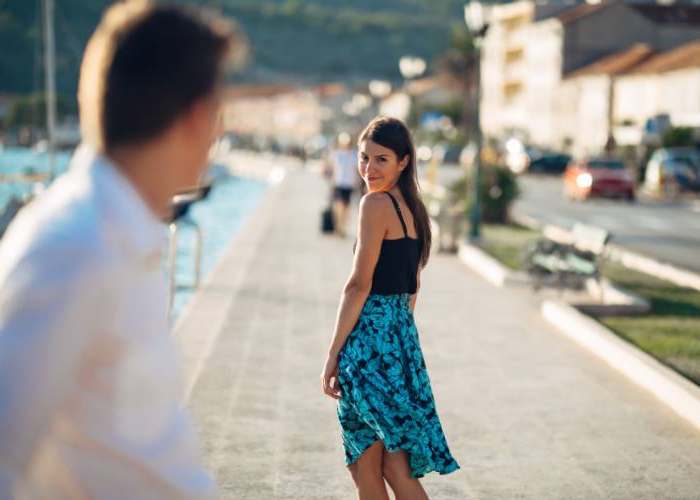 How to Approach a Married Woman?
Some guys do not wait to attract married women. They'd rather approach them once they recognize that they are open to a relationship outside their marriage. However, approaching a married woman requires some skill; after all, there are twists to an extra-marital affair with a married woman. So in case you are wondering how to ask a married woman out or how to approach a married woman? Read on to find out!
Create a Good One-on-One Impression on Her
Remember the saying "first impressions count." It is more important for married women. Remember to put your best foot forward all the time. You should not count on texts, calls, and emails because they may not be regular. It all boils down to your one-on-one interactions.
So you want to look good. You want to hold a conversation that is stimulating and natural. Stay spontaneous and be as witty as you can be without being forced. Aim to be mysterious and confident. Pay attention to how you look and speak. Your dress sense should match the persona that you are trying to sell her. Your conversation should aim at stimulating her by getting her to talk about her needs and desires.
Use Compliments
Women LOVE compliments. Married women even more. If you are looking for some great relationship with married woman advice, this is it: use compliments when you approach a married woman. You will never go wrong if your first line (the most important) focuses on her looks. The caveat is that your compliments must be real and genuine, or she will quickly detect that you are just trying to play games.
Keep it Friendly
Remember to keep the interaction open and friendly. Most married women are not looking for a commitment so take it easy with how you come on to her. The odds are that someone who knows her marital status can see her, so you want to make it all look platonic. Let your approach look friendly and unassuming to anyone observing both of you. She is not looking to get into any trouble. Neither should you.
How to Get a Married Woman in Bed?
Hooking up with a married woman can be fun, although it will require some tact on your part. From the get-go, your relationship was headed for the sheets, but you will need some element of skill to make that transition from a public date to a steamy sex session a smooth one.
To this, you need to know how to tell if a married woman wants to sleep with you. She will show you her intent. You will get lots of flirting signals that point to one thing-sex. There will be some sexual tension because her body language will be screaming for sex. But this only happens if you play your cards right. It's not really about how to tell a married woman you want to sleep with her. It's about showing her. Take the following steps one after the other and see how it all pans out:
Compliment and praise her all the time
Make her laugh all the time.
Try to make her feel special
Create a strong emotional bond
Get physical when she wants it
Rules for Dating a Married Woman
So now you have landed yourself a relationship with a married woman. What next? If you want to avoid the potentially messy situations that can arise from an entanglement with a married woman, you need to stick by these dating a married woman rules:
Don't be clingy
Stay away from her family
Be discreet
Be clear on your boundaries and stick to them
Change the meeting places
Don't befriend her husband
Avoid emotional attachments as much as possible
Conclusion
Hooking up with a married woman requires some tact, skill, and class. Many folks play the morality card, so in most societies, extra-marital affairs involving married women are seen as taboo. However, societal norms can never really tame human hormones; that's probably why more married women look for folks like you to get entangled with.
Follow the tips on how to date a married woman described in the article if hooking with married women is your thing. However, always remember that dating a married woman is a different ball game from a single girl. So you want to follow the relationship with a married woman's advice to the letter. Do that, and the chances that you enjoy a rewarding relationship with a married woman are higher.
Cheers!