How to Hookup with a Gay Guy in Your Area?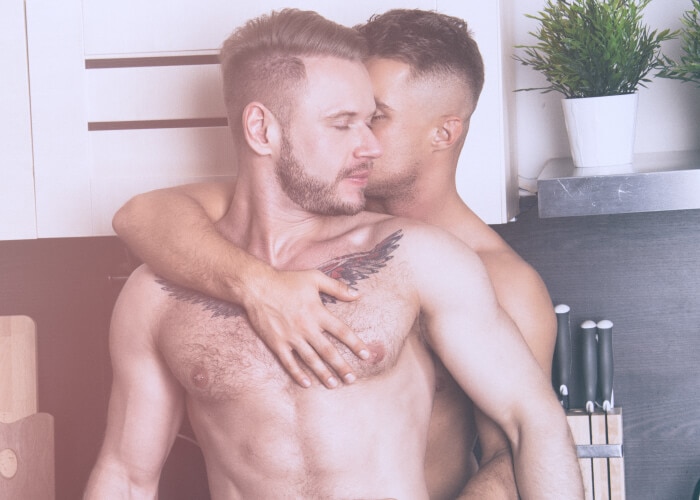 For many of us now the time is precious and in short supply. We don't have time for serious relationships as we are too busy with work, other commitments, and just enjoying life. Maybe you have come out of a serious relationship and want some time to have some fun for a while before you settle down again. In the meantime, you want to enjoy the odd gay hookup and are looking at where to find gay sex when it is just for a casual and non-committed arrangement.
Deciding What You Want from Your Gay Hookup
There are many things to consider when looking for gay hookups or one night stands. For a start, do you want an anonymous gay hookup where you know one another's name and nothing else? Is it just about sex, or do you want a little more? Consider the following:
Do you want to see them again, or is it just a one night stand?
Is there a chance you might bump into them somewhere?
Are you willing to take the risk of hooking up with a guy from work?
Do you want a 'straight' gay guy?
Is this a regular casual thing or strictly a one-off?
How far are you willing to travel for sex, and would you prefer to go out of town?
All of these things are important when deciding what you are looking for and how you are going to find it. You may want to keep your sex life completely separate from your daily life and therefore meet someone with no ties to any part of your life so that there is no awkwardness or cross-overs. If discretion and anonymity are essential, then there are ways of ensuring this.
How to Pick Up Guys for a One Night Stand?
There are many ways that you can find a hookup. Going out and looking for one is perhaps the more traditional way. This involves getting dressed up, going out, having a few drinks, and hanging around bars. Now, if you are looking for a one-night stand, then this might mean that you have to frequent a gay bar. This could mean slim pickings, and you may have already done this. Not every night will be successful, and you won't always meet someone single, into you, and that you are into as well. After a while, the people and the faces will become the same, and you will soon exhaust your opportunities.
Where Else do Gay Guys Hookup?
It does not just bar where you will find gay hookups. There are smarter ways to find what you are looking for. There are plenty of opportunities to meet gay one night stands online. Using a dating site for gay hookups is an excellent place to discover guys in your area or further afield. You can meet someone that is the same age, older, younger, fitter, active, etc. The list is endless. Using the site means you can widen your search so that you are not hooking up with a guy on your doorstep. For truly anonymous gay hookups, you could travel out of town to be sure your paths aren't going to cross regularly.
Joining a Gay Hookup Site
It is so easy to join a gay hookups site, and within minutes you could be online browsing the gay personals of guys just like you. Create your dating profile and tell the site what you are looking for before you start getting to know like-minded singles that, like you, are wondering how to hook up with a gay guy. Chat, flirt, get naughty online and, then arrange to hookup. Using your mobile phone means that you can be chatting on the move whenever you want and wherever you are. You could hook up as soon as tonight if you find a good match. If it is just sex that you are looking for, then you don't need to take too much time getting to know someone. The beauty of the dating site is that you can meet one guy this weekend and someone new next weekend. You are in control and can have some fun.
Practicing Safe Gay Sex
If you are looking for casual gay hookups and are just considering how to pick up guys for a one-night stand, then be careful. Practice safe sex, especially if you are looking for anonymous gay hookups. You don't know who else they have slept with, and they don't know who you have been with, so be sure to consider your own and their sexual health. While it is fine to do what suits you and to be promiscuous, you want to make sure you aren't left with any unpleasant reminders or worse.
Set Some Boundaries and Rules First
If you want a clean, straightforward one-night stand with no contact after, then you need to be clear about this from the start. Don't give the wrong message and then sleep with someone that is expecting to hookup again. Don't spend the night, and don't promise to call if you have no intention of doing so. Of course, this may change after night, and you may decide that actually, there is more to it than just gay sex. If this is the case, then you need to make sure that you both know the situation and that you are both on the same page with things to avoid either one of you being disappointed.
There are many ways to find a gay hookup that is looking for the same as you, but the smart approach is to use a dating site where lots of gay guys, just like you, go to find what they are looking for. There are plenty of single gay men out there that are looking for a gay one-night stand, and you could meet them. Have some fun discovering local guys in your area and getting to know them and get exactly what you want out of dating.