Follow our Top Gay Dating Tips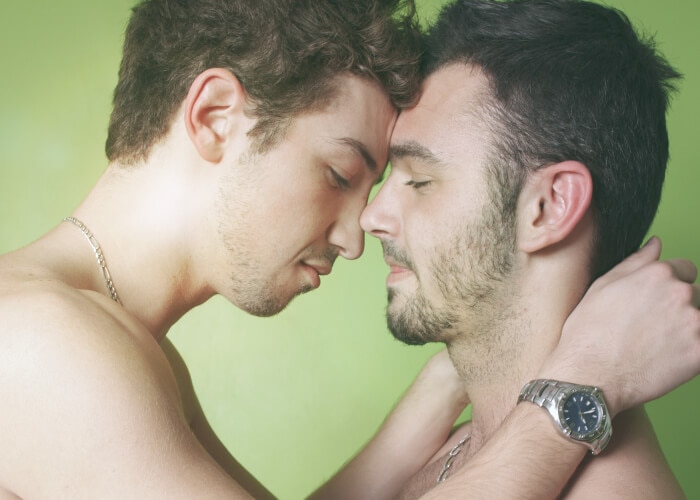 You are single, ready to date, and want to find yourself a nice gay guy to have some fun with. Perhaps you have been single for a while and looking to get out there, or maybe you find yourself newly single and ready to find the right guy for you. We take a look at the rules of gay dating and how to meet gay men seeking the same as you, and you are likely to have lots in common with. Follow our tips and gay dating advice to enhance your experience.
How to Meet Gay Men in Your Area?
The first step, when it comes to gay dating, is to meet a guy. You probably have a list of boxes that need to be ticked when it comes to the type of man that you want. This might include what they look like, what they are into, the sort of dating they are looking for, and where they live. It may seem like a tall order, but you will be surprised at just how easy it is to find exactly what you are seeking. While going out and physically trying to find them can be a task in itself, there are much easier ways of meeting gays.
Get Yourself Online to a Gay Dating site
Thanks to online dating, a whole world of opportunities exists to discover the perfect men for you. You don't even have to leave your house to find your ideal gay date. Simply get online, create your dating profile, then sit back and browse the potential matches in your area. Choose like-minded single gay men that are seeking the same as you and then use the site to find out more about them. Chat, flirt, and have fun getting to know someone and talk to gay guys in the same situation as you before you even leave the house to meet for a date. If you are using your mobile phone, it means that wherever you are and whatever you are doing, you can be online chatting and having some fun.
How to Get a Guy to Like You?
If you are using a dating site, you will soon know if a guy likes you from the messages that he sends you and where it leads. If you send a message to a guy and he doesn't respond, there isn't really much you can do, but you can have the best chance of a response if you create the best dating profile that you can and send an engaging introductory message. Don't just send a one-word message or an emoji – this is not going to endear you to someone. Instead, take time to comment on something in their profile "I see you like…" for example, and then ask them a question about it. You are trying to encourage a response. Most importantly, though, you should be yourself. Don't try and be someone you are not just to impress someone as this can cause problems later on, keeping up the pretense in the future.
Arranging That First Date
Once you have found a gay guy that you like and that seems to like you too, then you need to think of the best gay date ideas. Where will you go on your first date, and what will you do? This will largely depend on where you live and the sort of things you are both into. It doesn't have to conform to the typical clichés of first dates, either. Here are a few examples of things that you could consider:
Enjoy a day date taking a picnic to a local park or enjoy a walk
Get active and do something that you both enjoy whether that be cycling, running or something else
Try out the new restaurant in town or visit the new cocktail bar
Book tickets to see something at the theatre or go to a concert
Check out a new art exhibition or something else that's cultural
Try something new that you both want to do but have never done before
The priority here is to make sure that you are going to be able to chat and get to know each other. It also needs to be something that you are both comfortable with. No point in booking skydiving if one of you is terrified of heights and is not going to give the right impression. Something that you are both equally into will ensure that you both have the best chance of having a good time. Also, be aware that if you don't hit it off, you may need an escape plan.
The Best Gay Date Etiquette
When it comes to gay courting, what is the etiquette? We often hear about straight couples dating and whether it is right for the guy to pay or whether he should open the door for her. What about gay dating. Should this still be the case? Well, it's fair to say that common courtesy and manners should be standard on any date. Whoever gets to the door first can hold it open, for example, and no one should feel obliged to pay the whole bill, perhaps agree to go halves. Mind your manners as well. Thank the waiter/waitress, tip them, say "please" and "thank you" and "excuse me" to people, and don't be rude.
Seducing a Gay Man
If you are getting on well and you want to take things further, it may well come naturally and not require too much effort on your part. If you want to make it clear that you fancy him and are hoping for more, then you are going to have to employ your best seduction techniques. Think about your body language, the gestures you make, the little touches of his hand or his arm, and maintaining eye contact. Make it clear that you are into him without having to declare it and have some fun with the chase. Just be sensitive to his situation and whether he is new to gay dating, having just come out, or if he is fresh from a relationship and wants to take things slow.
The best advice that we can give when it comes to gay dating is to be yourself and to have some fun. Don't be scared or nervous; just relax and enjoy meeting guys and getting to know them. If your goal is to meet the right guy, you will know when you find him, and everything else should come perfectly naturally.